hp chromebook laptop - Latest hp chromebook laptop Details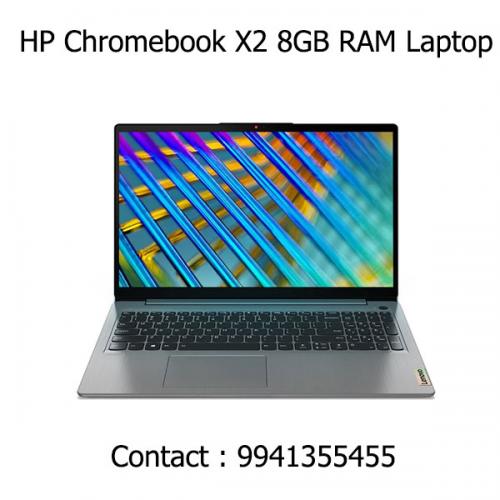 HP Chromebook X2 8GB RAM Laptop
Model Number: 11 da0018QU
Processor: SNAPDRAGON SC7180 Processor
Memory: 8GB RAM
Hard Disk: 256GB SSD + 100GB Cloud + 256GB expandable Hard Disk
Operting System:Chrome OS
Display: 11 inch IPS,scratch resistant Gorilla Glass 4,27.9 cm, 2.1K
Graphic:Intel Iris Graphics
Resolution: 2160 x 1440
Keyboard:Backlit Keyboard
Connectivity:Rechargeable USI Pen, Slim Bag, G-Suite, MicroSoft Apps, Touch
Warranty:1 year Warranty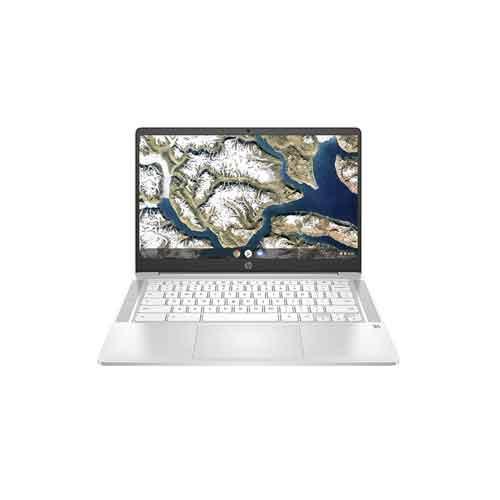 HP Chromebook 14a na0002tu Laptop
Part Number: 2Z326PA
Processor: Intel Celeron N4020 (1.1 GHz base frequency, up to 2.6 GHz burst frequency, 4 MB L2 cache, 2 cores) Processor
Memory: 4 GB LPDDR4-2400 SDRAM (onboard)
Hard drive: 64 GB eMMC + 100GB Cloud + 256GB expandable
Operating system: Chrome OS
Chipset: Intel Integrated SoC Chipset
Display: 35.6 cm (14") diagonal HD, SVA, BrightView, micro-edge, WLED-backlit, touch screen, 220 nits, 45% NTSC (1366 x 768)
Graphics: Intel UHD Graphics 600
Keyboard: Full-size, island-style, snow white keyboard
Power supply: 45 W USB Type-C power adapter
Battery type: 2-cell, 47 Wh Li-ion
Warranty: 1 year limited parts and labour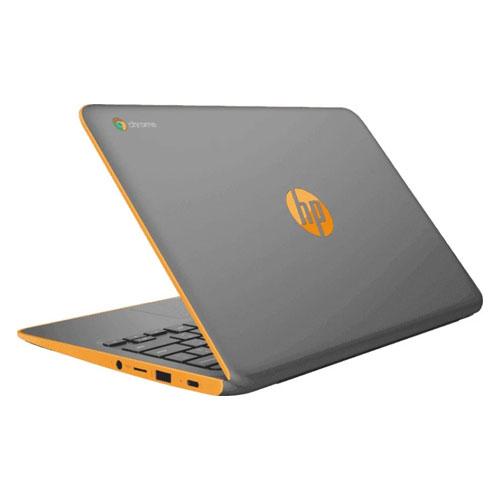 HP Chromebook 11A G6 EE Laptop
Operating system: Chrome OS 64
Processor Name: AMD A4-9120C APU with Radeom R4 Graphics (1.6 GHz base clock, up to 2.4 GHz max boost clock, 1 MB cache, 2 cores)
Processor footnote: Multicore is designed to improve performance of certain software products. Not all customers or software applications will necessarily benefit from use of this technology. Performance and clock frequency will vary depending on application workload and your hardware and software configurations. AMD's numbering is not a measurement of clock speed.
Max Boost clock frequency performance varies depending on hardware, software and overall system configuration.
Processor family: AMD A4-Series APU processor
Form factor: Standard laptop
Memory: 4 GB DDR4-2666 SDRAM (onboard)
Standard memory note: Transfer rates up to 2666 MT/s.
Hard drive description: 16 GB eMMC
Storage type: eMMC
Graphics: AMD Radeon R4 Graphics
Ports: 2 USB 3.1 Type-C Gen 1 (Power delivery, DisplayPort™); 2 USB 2.0; 1 Stereo headphone/microphone combo jack
Expansion slots: 1 microSD
Expansion slots note: Supports SD, SDHC, SDXC.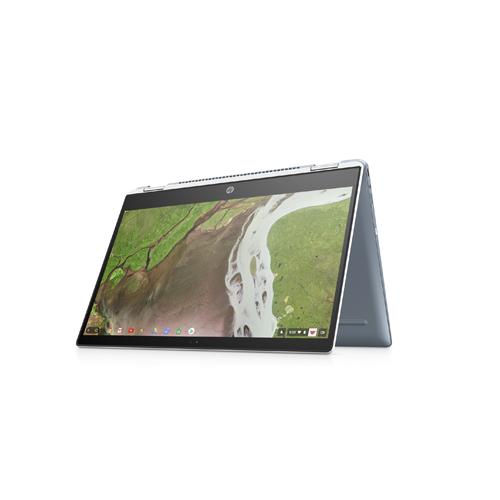 HP Chromebook x360 14 da0004tu Laptop
Proceccor: Intel 8th Gen i5 8250U 1.6 GHz Proceccor
Memory: 8gb Ram
Hard disk: 64gb SSD +100gb Cloud
Operating System: Chrome OS
Display: 14inch Touch
color: White with Blue
Weight: 1.68 Kg
Warranty: 1YEAR Warranty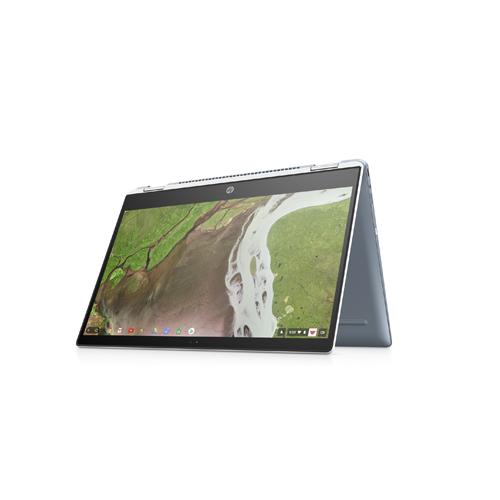 HP Chromebook x360 14 da0003tu Laptop
Proceccor: Intel 8th Gen i3 8130U 2.2 GHz Proceccor
Memory: 8gb Ram
Hard disk: 64gb SSD +100gb Cloud
Operating System: Chrome OS
Display: 14inch Touch
color: White with Blue
Weight: 1.68 Kg
Warranty: 1YEAR Warranty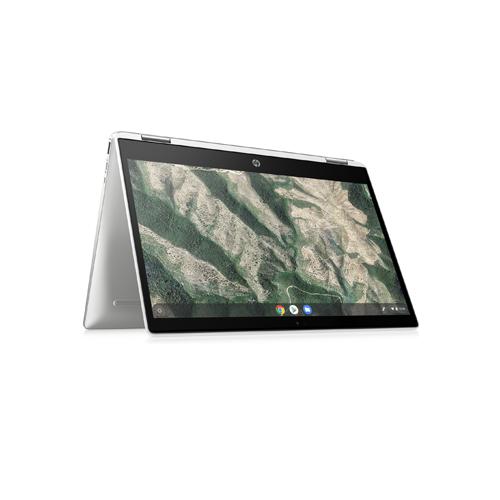 HP Chromebook x360 14 ca0015tu Laptop
Proceccor: Intel Celeron N4000 1.1GHz Proceccor
Memory: 4gb Ram
Hard disk: 64gb SSD +100gb Cloud
Operating System: Chrome OS
Display: 14inch Touch
color: White+Silver
Warranty: 1YEAR Warranty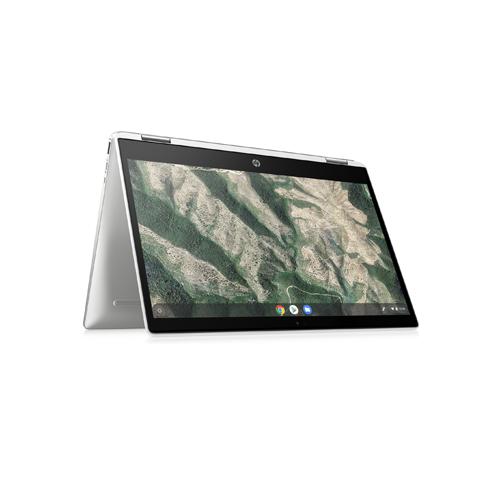 HP Chromebook x360 12 ca0006tu Laptop
Proceccor: Intel Celeron N4000 Proceccor
Memory: 4gb Ram
Hard disk: 64gb SSD +100gb Cloud
Operating System: Chrome OS
Display: 12inch Touch
color: White+Silver
Warranty: 1YEAR Warranty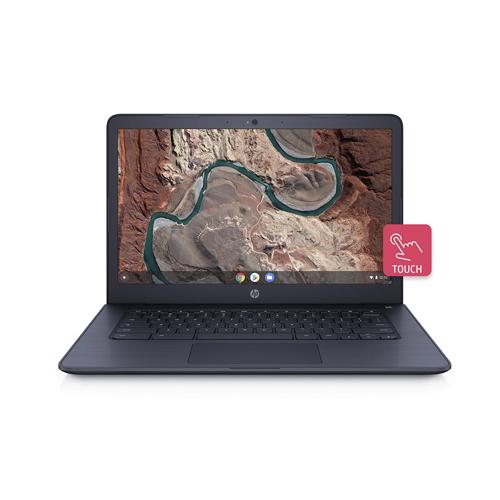 HP Chromebook 14 ca0002tu Laptop
Proceccor: Intel Celeron N3350 Proceccor
Memory: 4gb Ram
Hard disk: 64gb SSD +100gb Cloud
Operating System: Chrome OS
Display: 14inch Touch
color: Grey
Warranty: 1YEAR Warranty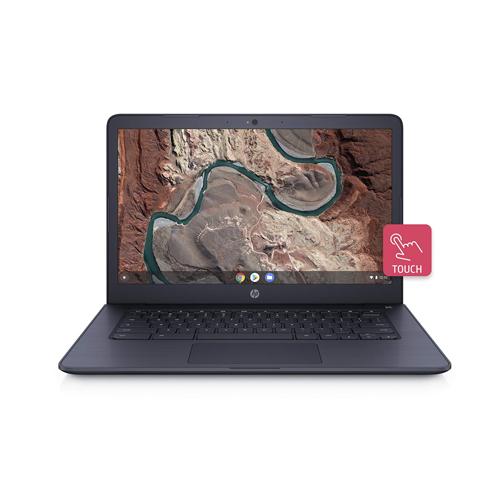 HP Chromebook 14 ca0003tu Laptop
Proceccor: Intel Celeron N3350 Proceccor
Memory: 4gb Ram
Hard disk: 64gb SSD +100gb Cloud
Operating System: Chrome OS
Display: 14inch Touch
color: Snow White
Warranty: 1YEAR Warranty