HPE ProLiant DL160 Gen10 Server Chennai, Hyderabad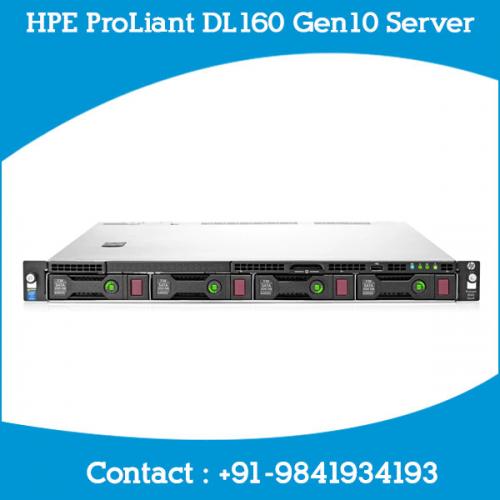 HPE ProLiant DL160 Gen10 Server
Rs. 146850/-*
Scalability and Efficiency in a Dense Design
Supports Intel Xeon Scalable processors up to 8 cores and up to 85W.Deploy mid-level virtualization, IT/ web infrastructure for SMBs and small enterprises.Right balanced server to support multiple workloads.
Agile, Secure Infrastructure Management for Accelerating IT Service Delivery
HPE iLO 5 enables the world's most secure industry standard servers with HPE silicon root of trust technology to protect your servers from attacks, detect potential intrusions and recover your essential server firmware securely.Millions of lines of firmware code run before the server OS boots and with Runtime Firmware Verification, enabled by HPE iLO Advanced Premium Security Edition. The server firmware is checked every 24 hours verifying validity and credibility of essential system firmware.HPE InfoSight provides a cloud-based analytics tool that predicts and prevents problems before your business is impacted.Secure Recovery allows server firmware to roll back to the last known good state or factory settings after detection of compromised code.